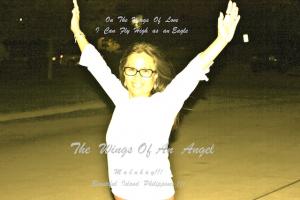 Featured Artist @ jennysserendipity.com/2016/01/17/lorna-maza-fine-art…
AURA ELITE Magazine.

Lorna Maza primarily paints from life, from photographs or memories of an experience. For her, every subject she paints raises a call to a journey that doesn't stop in the canvas. It all begun in the "Beautiful Islands of the Philippines."

Being based in Houston, Texas, Lorna still manages to convey her love of the country in her artworks. The rich cultural aspects of the rural life and a country blessed with a rich environment— lush forests, tropical islands, white sand beaches, lakes, rivers, mountains— and friendly, artistic and hardworking people who are always happy to welcome visitors and friends where she once lived resonate in all her compositions.

Lorna is drawn to memories of her home country where she paints to find and depict deeper meaning in all her subjects. Her inspiration stems from how beautiful our country is echoing to reflect the...